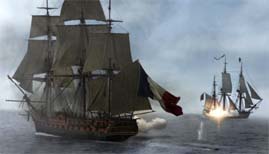 Plusieurs de Several of my ancestors were corsair, privateer, pirate and buccaneer (generally all roles at the same time). They were located in île de la Tortue and after in "île à vache" (St Domingue) during 17th century and early 18th. They resumed service in the quasi-war with the United States and the naval war with the British (picture above)


Some of them became slave traders after the end of piracy (usual conversion of former privateers)

Catholic marriage certificate of Joseph Lizaire. born slave because a Mulatto, but made free immediately. However he offered 4 slaves to his wife for his wedding (source: tax roll).
My ancestor Joseph LIZAIRE (1767-18xx), was a relative of General Alexandre Dumas (1762-1806). an officer of French revolution under Napoleon Bonaparte command (he was the model of the role of Dartagnan in the novel trois mousquetairess).

They born in the same village of Jérémie (St Domingue). Young Alexandre Dumas enlisted in les Dragons de la Reine for the service of Queen Marie-Antoinette. Then he was the commander of Armée des Alpes at several periods. He was the initiator of french mountain infantery. Il a été cité par Napoléon lors de la campagne d'Italie.

Below a painting from Olivier Pichat.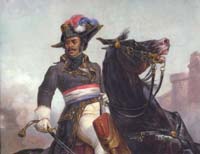 At the same time a female ancestor of my matrilineal branch was close of the same Marie Antoinette. Elle a peut-être croisé Alexandre Dumas à Versailles. Named Ferret she was "dame d'accompagnement" of the "dame du palais", Yolande de Polastron. better known under her title of "Duchesse de Polignac". With this position my ancestor received from the king "Gabelle tax" privilege in Languedoc, region (pays de petite gabelle), as owner of a saline (source: King's letter).